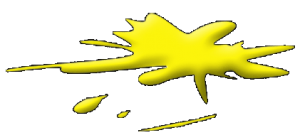 Die 90er Jahre stehen für ein aufregendes Jahrzehnt mit vielen Höhen und Tiefen. Es ist das Jahr der Wiedervereinigung zwischen BRD und DDR. Sportliche Ereignisse und Jahrhundertkatastrophen rücken immer mehr in den Fokus der Menschheit. Als Sänger und Gitarrist der Band Nirvana war Kurt Cobain einer der größten Idole seiner Zeit. Er begeht 1994 Selbstmord und Michael Schumacher wird in diesem Jahr Formel-1-Weltmeister. Am 17. Juni 1995 beginnt Jeanne-Claude mit der Verhüllung des Reichstags. Am 10. Juli 1999 lautet das Motto "Music Is The Key". Es ist vor allem aber der Schlüssel zum Erfolg! Mehr als 1,2 Millionen Raver feiern bei 30 Grad im Schatten mit 51 Trucks die Loveparade.
DIE BELIEBTESTEN MÄDCHENNAMEN DER 90er JAHRE

Jennifer, Julia, Katharina Laura, Lisa, Melanie, Sabrina, Sarah und Vanessa.
DIE BELIEBTESTEN JUNGENNAMEN DER 90er JAHRE

Alexander, Christian, Daniel, Jan, Kevin, Marcel, Philipp, Sebastian und Tobias.
DIE BELIEBTESTEN SONGS DER 90er JAHRE

Army Of Lovers – Crucified

Arthur Baker – The Message Is Love

Artists United For Nature – Yes We Can

Belinda Carlisle – Leave A Light On

Billy Joel – We Didn't Start The Fire

Black Box – Ride On Time

Clouseau – Close Encounters

Culture Beat – Der Erdbeermund

Fats Domino – I'm Walking

FPI Project – Rich In Paradise

Garland Jeffreys – Hail Hail Rock'n'Roll

Genesis – I Can't Dance

George Michael & Elton John – Don't Let The Sun Go Down On Me

Interactive – Who Is Elvis?

Kaoma – Lambada

KLF – Justified & Ancient

LA Style – James Brown Is Dead

Lisa Stansfield – All Around The World

Madonna – Dear Jessie

Marius Müller Westernhagen – Krieg

MC Sar & The Real McCoy – Pump Up The Jam

Michael Jackson – Black Or White

Milli Vanilli – Girl I'm Gonna Miss You

Mixmaster – Grand Piano

Monty Python – Always Look On The Bright Side Of Life

Münchner Freiheit – Liebe auf den ersten Blick

New Kids On The Block – You Got It

Nirvana – Smells Like Teen Spirit

Phil Collins – Another Day In Paradise

Queen – The Show Must Go On

Rebel MC – Street Tuff

Right Said Fred – Don't Talk – Just Kiss

Roxette – Listen To Your Heart

Rozalla – Everybody's Free

Salt'n'Pepa – Let's Talk About Sex

Sandra – Don't Be Aggressive

Shanice – I Love Your Smile

Sigmund und Freunde – Erdbeermund

Snap – Colour Of Love

Soul II Soul – Get A Life

Technotronic – Pump Up The Jam

U96 – Das Boot

u.v.m.