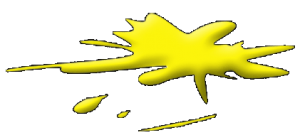 Die 50er Jahre wurden von vielen Geschichtsereignissen geprägt und in den Kinos liefen Filme wie "Die Sünderin". Deutschland tanzte sich mit Nietenhosen und einer Haartolle à la Elvis Presley in das Rock 'N' Roll Fieber und wurde 1954 sogar Fußballweltmeister. Es sind auch die Jahre, in der VW den Millionsten VW-Käfer verkaufte und Sputnik mit seinen 58 cm Durchmessern durch das Weltall kreiste.
DIE BELIEBTESTEN MÄDCHENNAMEN DER 50er JAHRE

Angelika, Brigitte, Gisela, Ingrid, Karin, Martina, Monika, Renate und Ursula.
DIE BELIEBTESTEN JUNGENNAMEN DER 50er JAHRE

Dieter, Hans, Helmut, Jürgen, Karl, Klaus, Manfred, Michael, Peter und Rolf.
DIE BELIEBTESTEN SONGS DER 50er JAHRE
Adam Faith – What Do You Want?

Al Martino – Here in my Heart

Andy Williams – Butterfly

Anton Karas – The Third Man Theme

Bill Haley – Rock around the clock

Billy Vaughn – Sail along silvery moon

Bing Crosby and Grace Kelly – True love

Bobby Vee & The Crickets – Peggy Sue

Buddy Holly And The Crickets – That'll Be The Day

Caterina Valente – Ganz Paris träumt von der Liebe

Chordettes – Mr. Sandman

Chris Howland – Das hab ich in Paris gelernt

Chuck Berry – Johnny B. Goode

Connie Francis – My happiness

Crew Cuts – Sh Boom

Dean Martin – That's amore

Debbie Reynolds – Tammy

Don Lang & The Frantic Five – The Big Beat

Doris Day – Que sera sera

Eddie Cochran – Summertime Blues

Elvis Presley – Heartbreak Hotel

Everly Brothers – Bye bye love

Fats Domino – Blueberry Hill

Frank Sinatra – Three Coins in the fountain

Frankie Laine – Do not forsake me

Fred Bertelmann – Der lachende Vagabund

Gene Vincent – Be-Bop-A-Lula

Guy Mitchell – Singing the Blues

Harry Belafonte – Island in the Sun

Johnny Kidd And The Pirates – Shakin' All Over

Johnny Ray – Cry

Kay Starr – Rock And Roll Waltz

Kingston Trio – Tom Dooley

Lys Assia – O mein Papa

Marlene Dietrich – Ich hab noch einen Koffer in Berlin

Marty Robbins – A white sport coat

Nat King Cole – Mona Lisa

Pat Boone – Love letters in the sand

Patti Page – Tennessee Waltz

Paul Anka – Diana

Paul Kuhn – Der Mann am Klavier

Percy Faith – Theme from Moulin Rouge

Perry Como – Don't let the stars get in your eyes

u.v.m.